Description
Don't put up with trying to quilt your projects on a domestic sewing machine, it difficult to squeeze the bulk into the small space to be able to successfully quilt your project
The Bernina Q20 sit-down free motion quilting machine is just perfect for the job, lots of free-arm space 20 inches in fact and a great big table to spread your work out on and achieve a professional result.
The package consists of a machine and a custom-made table.
The Q20 machine is designed, engineered, and assembled in Switzerland and comes standard as a sit-down free motion quilting machine.
The Q20 sit-down comes with 2 options for the table.
One is a lovely Koala table that is custom made to suit the Q20.
The second is a lighter fold-up table that also has been custom made also to suit the Q20.
What I really love about this machine is the build quality. It is built to typical Swiss precision specifications and as such the stitch quality is superb.
Combine that with B.S.R. Bernina Stitch Regulator and the enormous amount of workspace both in the machine and on the table makes this is an industry leading product and make the task of free-motion far more comfortable and relaxing.
The Bernina Q20 also boasts a unique digital thread tension adjustment, this mean the thread tension is adjusted digitally and precisely to accommodate various types of thread, so no more manual guesswork to set tensions correctly. Wahoo!
50 ultra-bright LED lights are fitted to the Q20 make it very easy to clearly see your project and the stitching process
The BERNINA Q 20 is designed, engineered, and assembled in Switzerland and comes standard as a sit-down model machine.
The generous longarm depth and height provide ample space for managing your larger quilts.
Quilt larger quilts than on a domestic machine.
The Q 20 offers less footprint in your sewing room.
Undecided? The Q 20 can be upgraded to a frame model machine at any time.
Perfect free-motion stitches
Achieve perfect stitches with the integrated BERNINA Longarm Stitch Regulation
Keep the stitch length consistent at any speed
Stay flexible with three regulation modes
Simple customizing via the machine's touch screen
Precise sensing of machine/fabric movement with dual sensors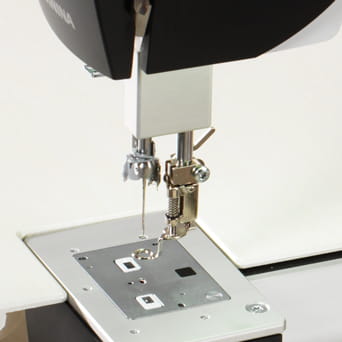 Unique user interface
Simple navigation via colour touch screen
Totally customisable
With stitch counter, five user profiles, built-in tutorials and help functionalities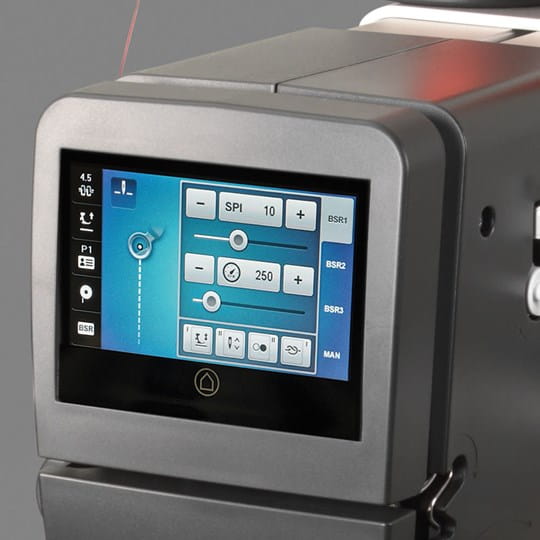 Effortless quilting without the foot control
For fatigue-free quilting, even on large projects
The KickStart function allows you to quilt continuously without having to hold down the foot control
The normal sewing menu is replaced by a new KickStart display
The kick-back function of the foot control is temporarily replaced by an alternating start and stop (standby) function
A free update for the Q20 Table machine is available to download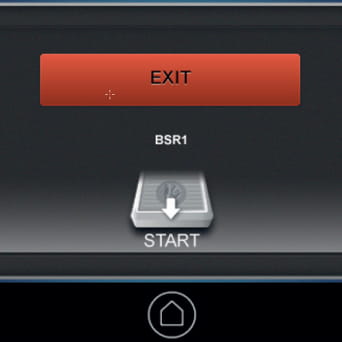 Easy threading and bobbin winding
Thoughtfully positioned spool holders and forward threading path are easy to reach and simple to follow
On-board bobbin winder (M Class bobbin) makes it convenient to wind coordinating bobbin threads for your projects, independent of machine operation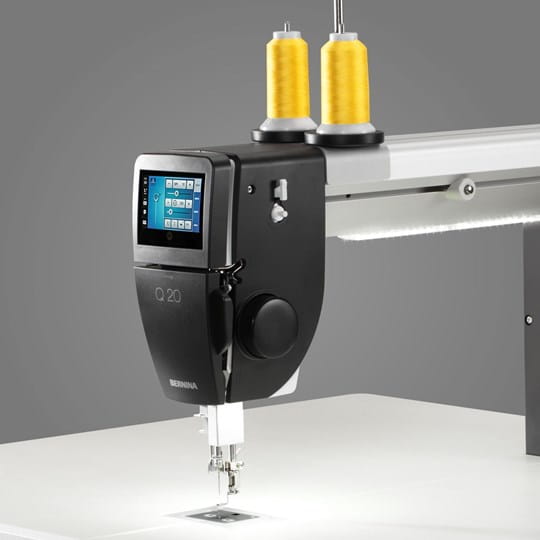 Built-in needle threader
Quick and easy threading of the needle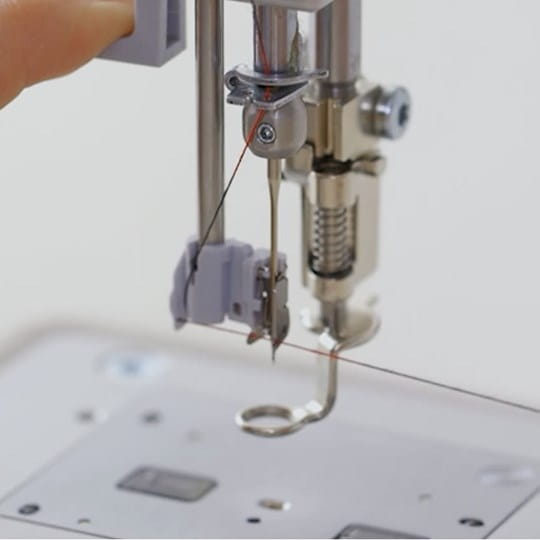 Unique digital tension control
Exclusive tension system with numeric tension settings making it very easy to use a wide range of thread types with success
No external tension assembly required
Presser foot tension release for threading ease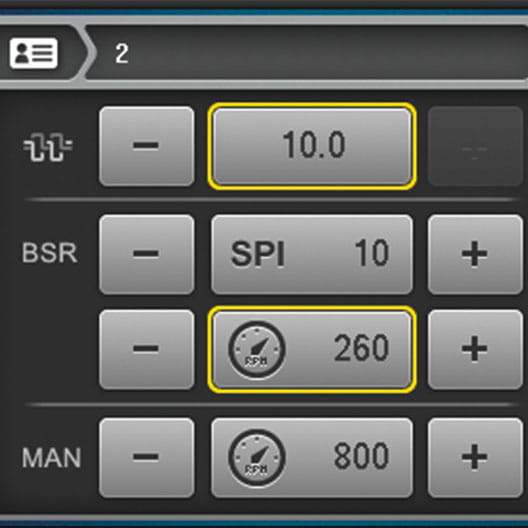 Fast and precise stitching
High speed precision stitching for hand-guided quilting with up to 2,200 stitches per minute
Complete more quilts more quickly than ever

Enhanced visibility
50 bright LED lights along the length of the machine and above the needle
Illuminate your quilt for enhanced visibility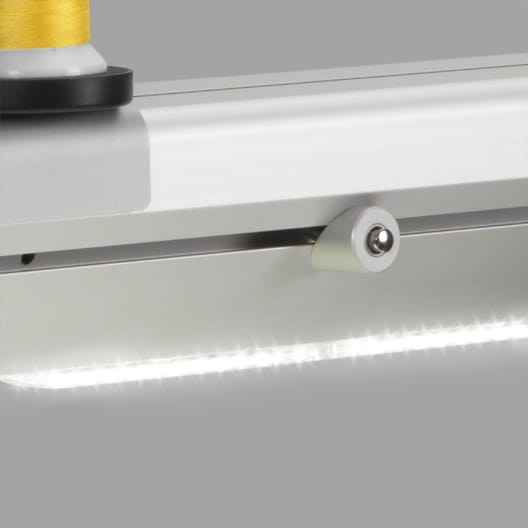 Ergonomics
Fully operated from the front
Dual handwheels (front and back) for easy manual needle positioning
Front handwheel is disengaged when using the electronic needle positioner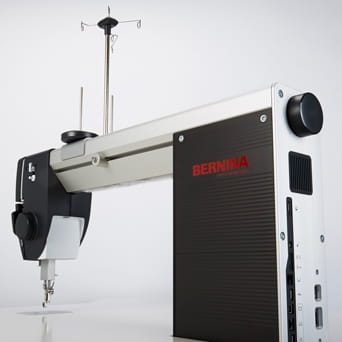 Easy Freemotion-quilting
Love the free-motion movement of a sit-down machine
Discover the stitch Regulation without throat space restrictions

* Free shipping not available on this product.
Delivery and installation costs not included.