Description
Discover BERNINA's state-of-the-art system for automated quilting
Quilt automatically on your BERNINA Q 20 and Q 24 on classic or large frames
8 Things You'll Love
One-touch quick belt release system
Simple switch between automated and freehand quilting
Compact belt drive system (stepper motor with planetary gear)
21.5" all-in-one touch PC with Windows 10 Pro & WiFi connectivity
Sewhead interaction functions
More than 600 designs included
Import any non-proprietary design formats through Art & Stitch, .dxf and/or .bqm directly to Q-matic
Art & Stitch quilt design & digitising software included
Design customisation and placement
Adjust designs directly on screen with a touch of a finger using either Art & Stitch or Q-matic software
For perfect design placement on your quilt or fabric, many useful features are readily available
Align designs on your quilt or fabric horizontally or vertically on the top, bottom or centered
Use the Boundary function to place a design into a block with a given margin
Mask is the perfect tool to stitch out background fillers around an appliqué shape
Clearly arranged user interface with task bar, tool bar, Q-matic secondary screens, quilt design area, design centre and many additional commands.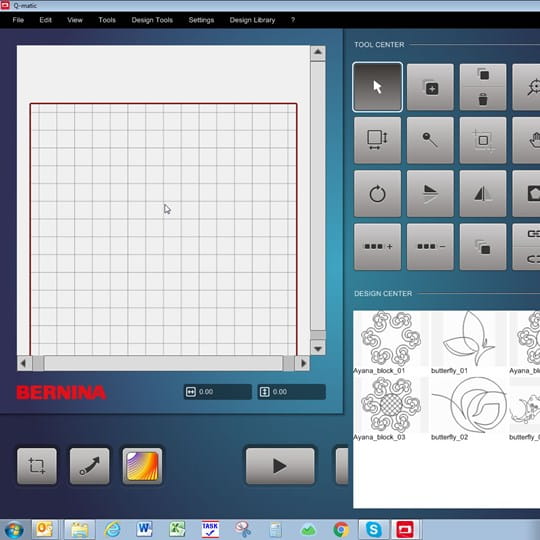 Easy Quilting
Automated quilting in just a few simple steps
Easy quilting, whether stitching out simple edge-to-edge designs or intricate custom patterns
Includes over 250 designs from several renowned European and US Designers, including: Lisa H. Calle, Keryn Emmerson, Amanda Murphy, Tula Pink, Patricia Ritter, Linzi Upton and Sarah Vedeler
More than 350 additional designs included with Art & Stitch
Multiple on-demand help functions for assistance in every step of creating and placing your quilting designs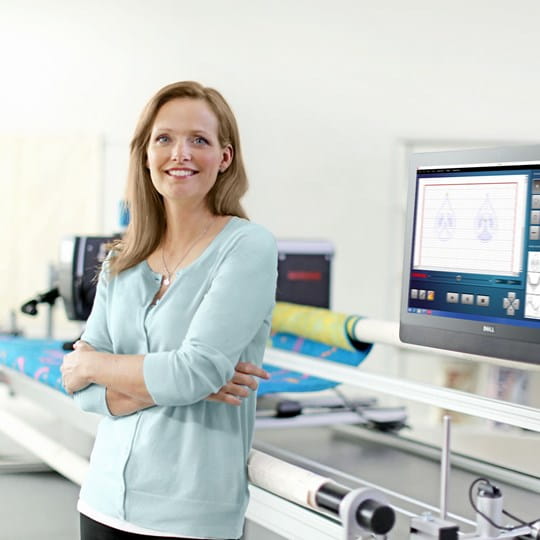 Easy Access & Control
21.5" all-in-one touch PC mounted to the side of the frame guarantees comfortable access to all designing and placement features
For ease-of-use, additional sew head interaction screens allow control of design stitch-out and placement directly with the sew head
Returning to the main screen is not necessary making your quilting highly efficient.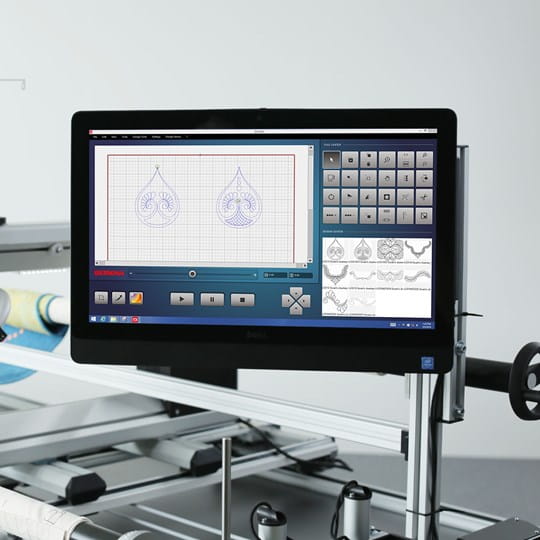 Free Hand Quilting Any Time
With one-touch quick belt release system
Easy switch from automated to freehand quilting
Due to the side mounted PC and the one-touch quick belt release system, the Q Series machine remains lightweight and manoeuvrable.