Description
BERNINA L 460
This overlocker offers great sewing comfort.
It cuts, sews and finishes in one single step.
The L 460 produces seams and hems of highest stitch quality, from fine rolled hems to wide decorative edges.
Sewing projects take shape quickly and with little effort. Innovative features make BERNINA overlockers delightfully easy to use, ensuring professional quality down to the very last stitch. The overlocker is a must for a creative knitwear sewer.
Free-Hand System (FHS) for knee-operated presser-foot lift
Both hands are free for sewing and placing the fabric while raising and lowering the presser foot with the Free-Hand-System
Makes it easy to work with thin, delicate fabrics that require extra care in handling or extra heavy fabrics that require both your hands to stay in place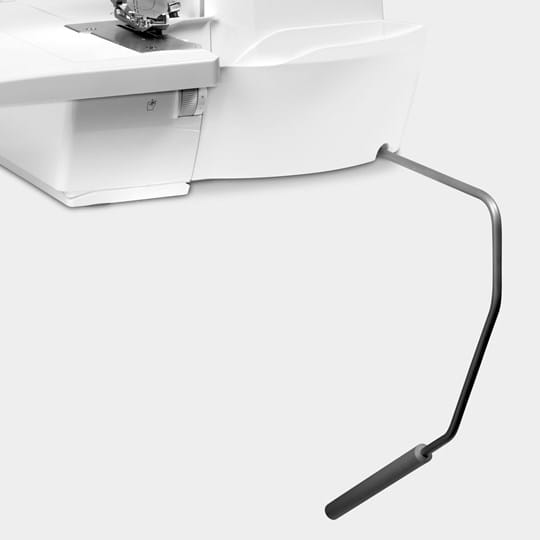 Exact speed control
BERNINA Foot Control and DC motor which allow stitch by stitch sewing and top speed of up to 1500 stitches per minute
Makes it easy to work with thin, delicate fabrics that require extra care in handling or extra heavy fabrics that require both your hands to stay in place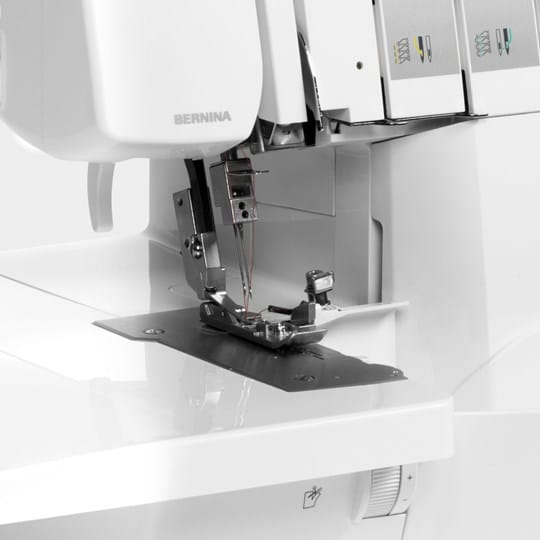 Slide-on-table for more space
Extend your work space to provide more room for your overlocker projects
Slide-on-table for more space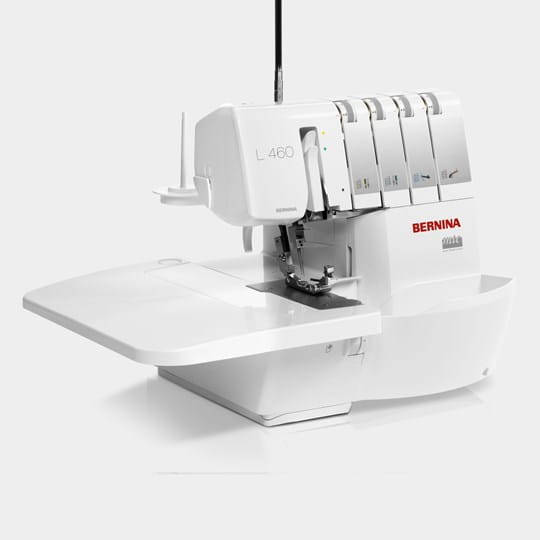 Patented Micro Thread Control (mtc)
Easy to Use – a one-step adjustment fine tunes looper threads to fit the cut edge
Reduces test sewing looking for the perfect stitch
Creates professional seams and perfectly finished edges up to 9mm width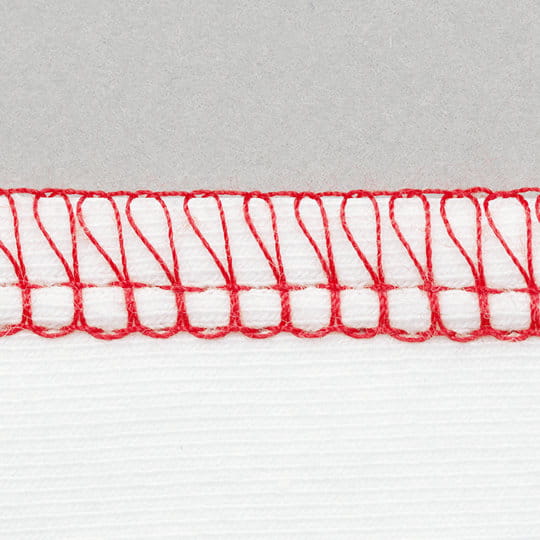 Easy threading
Easy & ergonomic threading with the manual needle threader
Simple lower looper threading with the lower looper easy threader
Thread fast and successfully following the color-coded pathAccessible & easy thread cutting with built-on thread cutter
Manual needle threader allows for easy and fast threading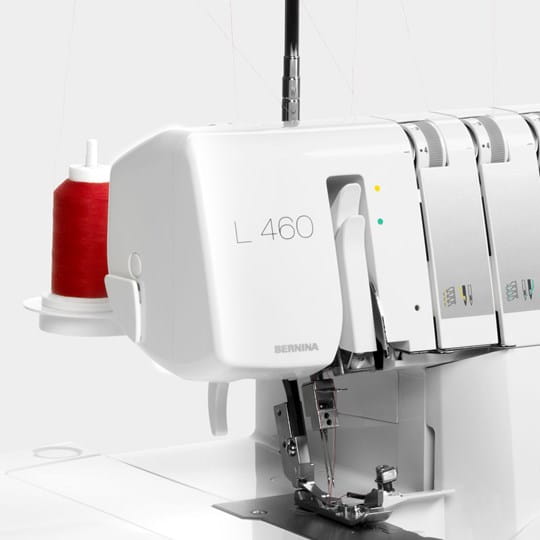 Well-lit grand workspace
Eases sewing as well as threading of loopers and needles
Shadow-free light for facilitating precise, accurate work
Well-lit grand workspace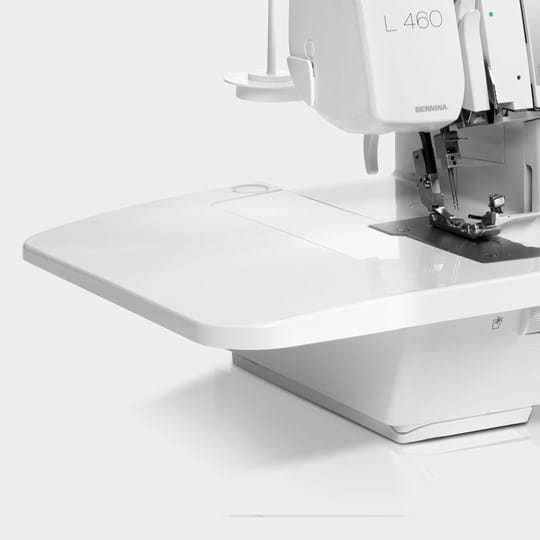 Store your accessories in the looper cover
Your accessories are neatly arranged and ready to be used
Additional accessory box holds the seam guide, spool caps and tools
Discover a range of optional feet for your creative overlocking
Store your accessories in the looper cover