Description
The aurora 440 QE – A sewing machine for everyone and every application.
The aurora sewing machine is a sensation, making sewing easier than ever before. A wealth of new functions and the greatest possible ease of operation make the aurora a sewing machine for everyone and every application.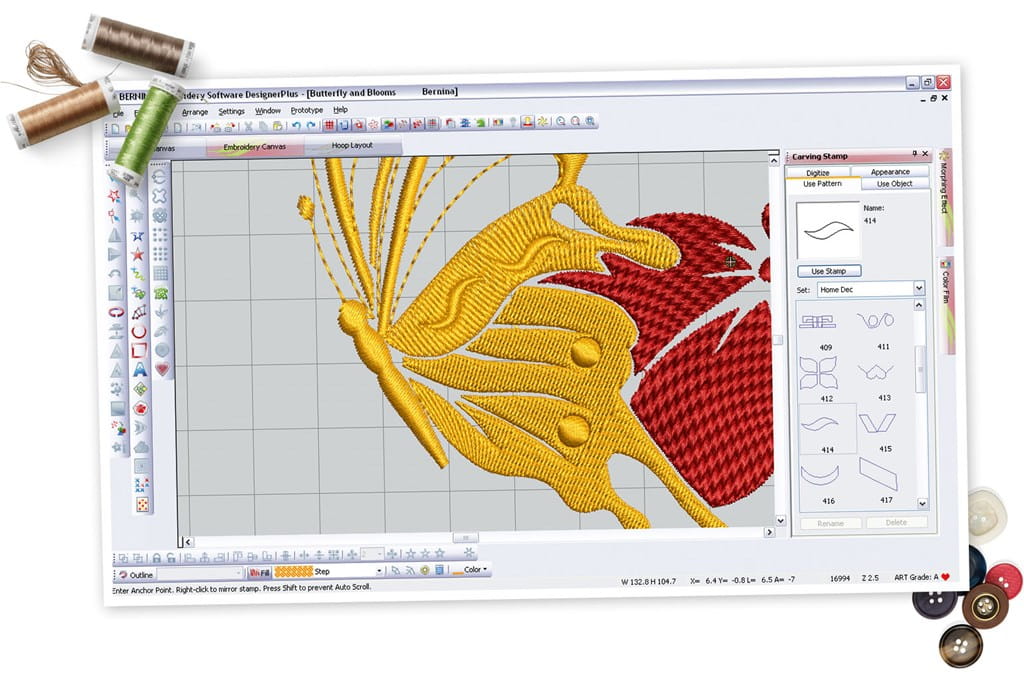 Embroidery module with BERNINA ArtDesign Software
Included with the embroidery module, this BERNINA software lets you alter many embroidery designs before stitching them out, by enlarging or mirroring them, adding letters, changing colors, and combining designs.
– 180 stitches
– 3 alphabets
– Extension table
– Most accessory feet included, including walking foot
– Accessory box
– Optional embroidery unit included
– Large oval embroidery frame (Max. embroidery area 145 x 255 mm)
– Carry bag for both sewing machine and embroidery unit
The Aurora 440QE is loved by quilters and dressmakers alike. Solid construction and smooth running make the Aurora 440QE a dream to use. This Aurora 440QE is in excellent condition.
Fully serviced. 3 Month warranty.
Serial number 48041422.01